About Taipei Artist Village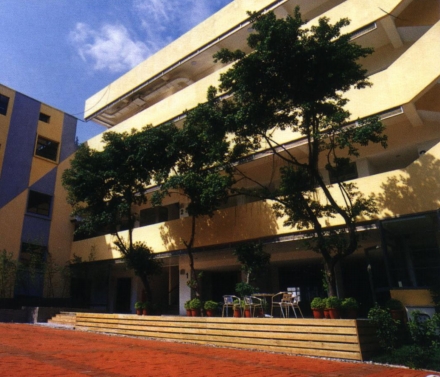 Located in Taipei City in a modest building at No. 7 Beiping East Road, Taipei Artist Village (TAV) stands quietly among other more magnificent structures, such as the Executive Yuan Building and the Taipei Revenue Service headquarters, often unnoticed by passersby. Nestled in its small, secluded yard with bamboo grove, TAV is an oasis in the urban environment.
Taipei Artist Village includes a dance rehearsal space, piano studio, darkroom and performance hall, supporting projects at various stages of development, including research, art creation, exhibitions and performances, by professional artists working in a variety of fields. There is also a multifunctional art space, where visitors and residents can exchange ideas or display works.
Taipei Artist Village was formerly the office building for the Department of Public Maintenance and Construction of the Taipei City Government, and later a temporary office for the Taipei Rapid Transit Corporation. After years of vacancy, in October 2001 the Department of Cultural Affairs, Taipei City Government decided to renovate the building. Based on artist villages in other cities such as New York, Paris and London, this once abandoned space was transformed into Taiwan's first artist village, with a unique style all its own. In May 2003, the Department of Cultural Affairs, Taipei City Government conducted an open bidding seeking a non-governmental organization to manage the Taipei Artist Village.